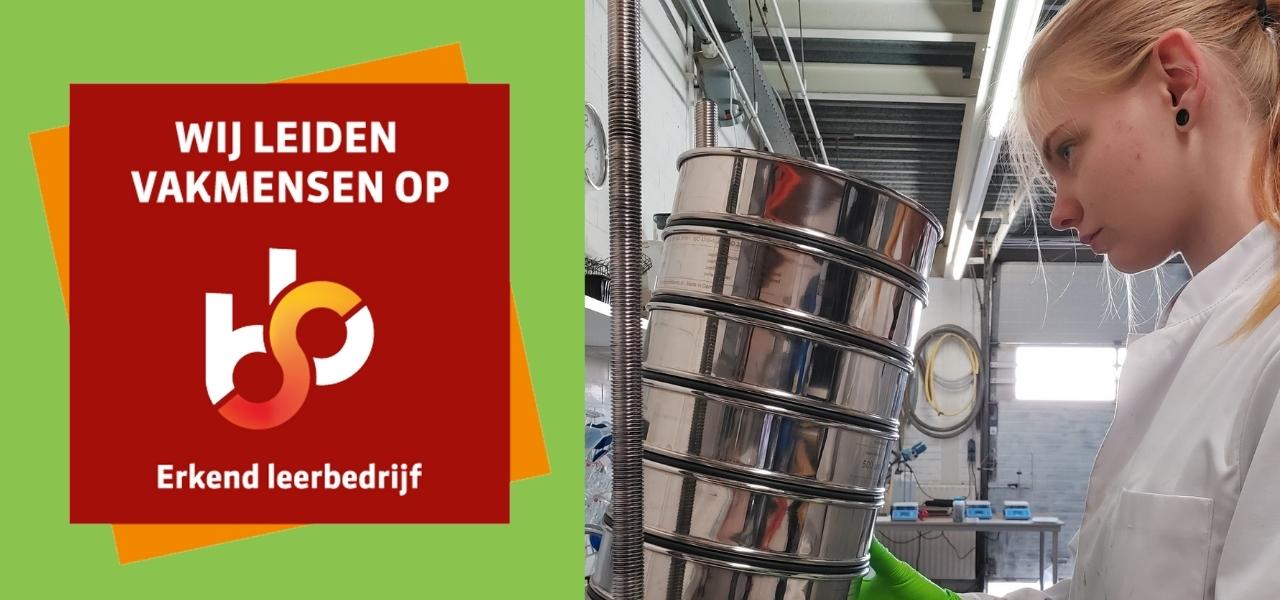 Mutual learning: Recell as an accredited training company
Recell Group recently became an SBB accredited training company, especially for vocational laboratory training (BOL). We are very pleased with that recognition. Because it allows us to offer students of secondary vocational education (VET) a place within our company. And that's important for a growing company like Recell. Nowadays, especially for the more technical functions there is a challenge to recruit skilled personnel. As an employer, we can make a good contribution by creating internships and apprenticeships. We don't only do that for MBO students. Students from higher learning institutions (HBO or university) are also welcome to come and do their internship with us!
Interaction
The great thing in being a training company is that you have an interaction with your trainees: we share our knowledge with the students, students share their fresh insights with us. This keeps us alert and up to date in our work. In fact, for an innovative company like ours, it is a must to give trainees the opportunity to develop. And we do that with great pleasure!
Often beta, sometimes alpha
Our trainees often have a beta background. They chose to study Biotechnology, or Environmental Science, Life Sciences or Laboratory Research. For much of their time at Recell, interns will be engaged in research that they themselves (help) set up. They can make use of our own lab at the Duinkerkenstraat. Our facilities in the BioBizz Hub in Balk and in the ZAP on the Zerniketerrein in Groningen are also at their disposal. But the alpha students among us are also welcome: every now and then we have an internship available at our office, for example for a marketing or office management student.
Meaningful
Whatever the background of the students, we make sure that they spend their time with us in a meaningful way. A good starting point for this is to clarify the mutual expectations. The daily supervision is in the trusted hands of a few qualified and highly motivated staff members. And yes, as a student you will occasionally be asked to make coffee. Because that too is a good preparation for the 'real' work!
Working sustainably
In our company we carry out tests and analyses with cellulose originating from various sources. This is material that would otherwise be transported to the waste processor's incinerator. After treatment, this tertiary cellulose is used in numerous products, ranging from additives for asphalt and biocomposites to ingredients for 'green' basic chemicals. The term 'sustainable' does not only apply to the work we do. It's also about the way we do it. In all activities in all phases of the various processes, the safety of employees and trainees is paramount. As a student, you will receive good supervision and be a full member of the team.
Great opportunity, pleasant experience
Our first MBO trainee who we welcomed as a SBB recognized training company is Rebecca Velders. She is studying to be a (biomedical) analyst at Friesland College and is being trained to carry out analyses and to collect and process information and data. Rebecca chose an internship at Recell because there are many different activities. "I can fill in every day differently because of the freedom I get in this. Because there are so many different things to do, I am expanding my analytical experience in many areas." She sees the internship at Recell as a great opportunity. "I ended up in a place with very nice colleagues and where my work is taken seriously. In doing so, I have been included in consultations and conversations about the flows from the very beginning, my voice is also heard and I find that a pleasant experience. I learn a lot here and there is always someone willing to help me!"
Are you well motivated and would you like to apply for an internship at Recell Group? Please leave a message on our contact page. Together we can explore the possibilities.