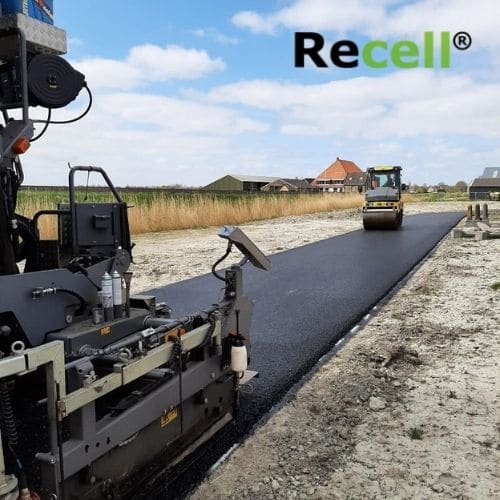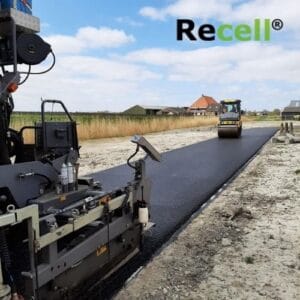 Cellulose
from STP Geestmerambacht,
forms asphalt at STP Harlingen
Gypsum paper, water- and construction waste. Three totally different residual streams, with one thing in common, cellulose. For years Recell Group B.V. has been the frontrunner in Europe when it comes to reprocessing tertiary cellulose into Recell®. One of the many applications for Recell® is as an asphalt additive. The use of Recell® in this application has found its way into various cities, but our recent project formed the icing on the cake! Recell® that originated from the sewage treatment plant (STP) found its way back to another sewage treatment plant as an asphalt additive. How cool is that?!
One of our Recell® production sites is located at the STP in Geestmerambacht. Here, the Cellvation® technique is used to regain and upcycle cellulose from their wastewater. By using Recell® as an asphalt additive, the asphalt remains homogeneous during transport. The perfect combination was formed when Recell® from STP Geesterambacht was used in the asphalt of STP Harlingen in combination with recycled asphalt and linseed oil, in February 2021. Recell® recovered from the STP, goes back into the STP as asphalt. That is circularity at its best!
Do you want to know more about Recell® as asphalt additive? Feel free to contact us!