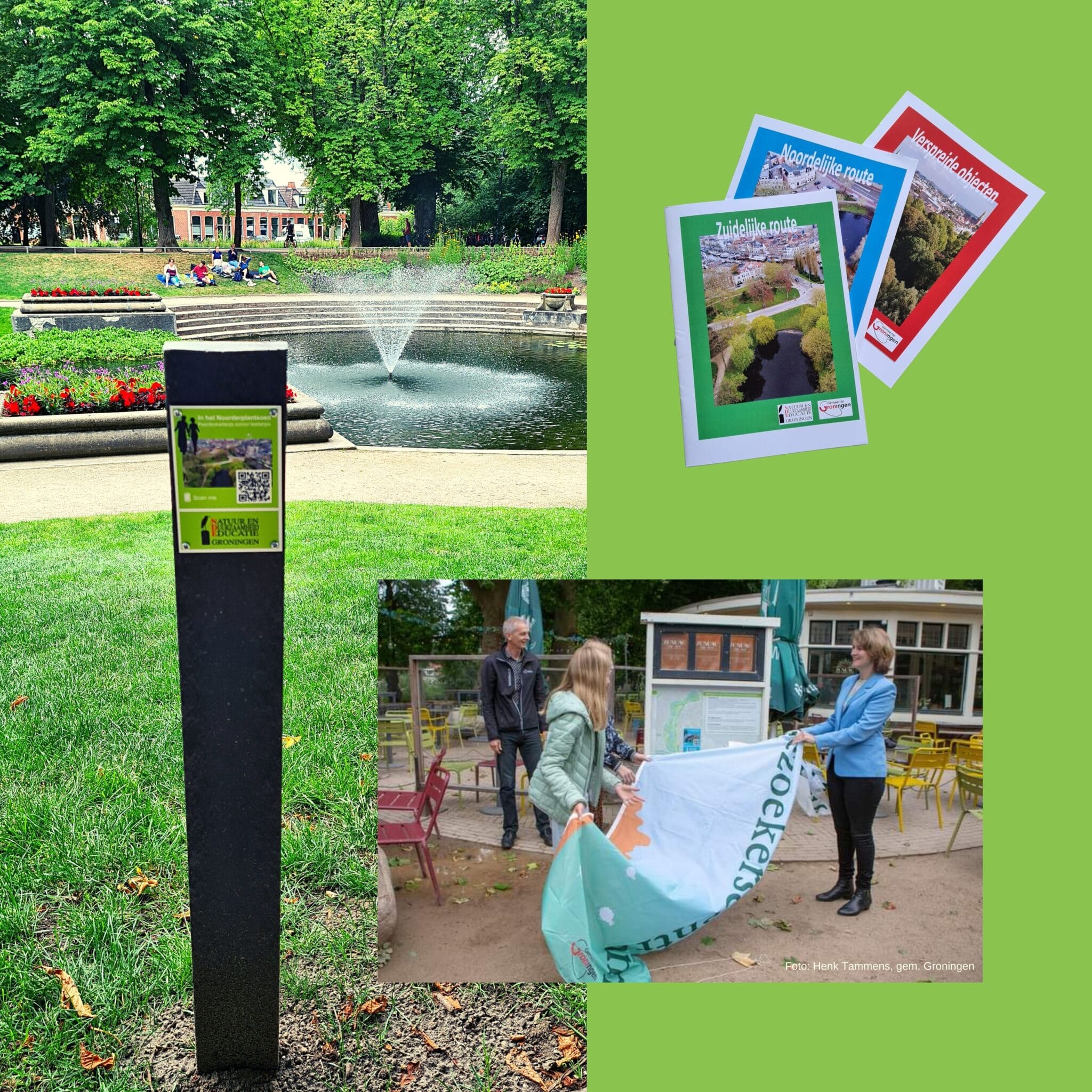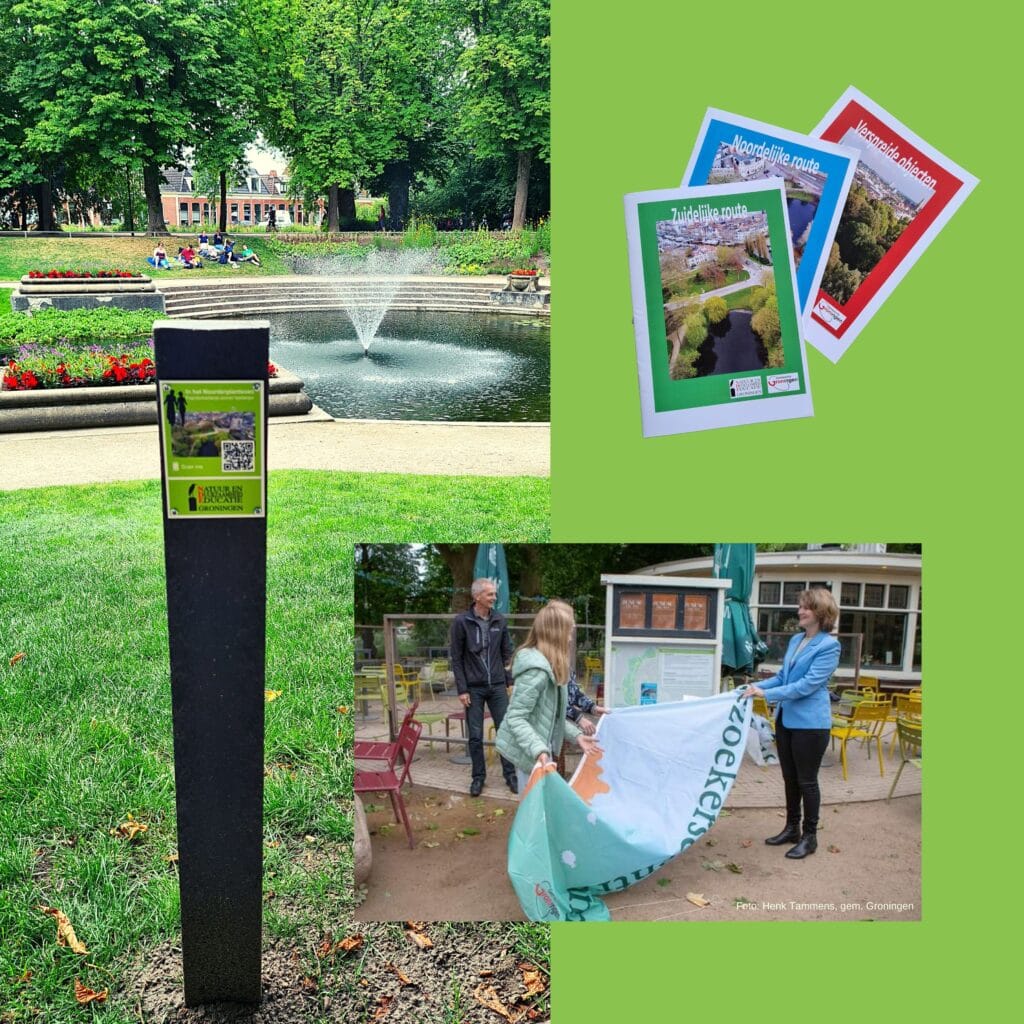 Marker posts with Recell® for educational walking route
An educational walking route has been opened in the Noorderplantsoen in Groningen. An initiative of NDE Groningen, which is the moving spirit behind nature and sustainability education in the municipality. The 124 posts that mark out this audio route consist of 65% Recell®. The Recell fibers used are made from tertiary cellulose, which comes from waste streams that would otherwise be burned. We are thrilled to be able to contribute to sustainability education in this way!
Would you like to know more about the applications of Recell®? Then leave a message on our contact page.
The route was officially opened on July 1, 2022 by councilor Carine Bloemhoff. The municipality of Groningen sent out the following press release:
***

Councilor Carine Bloemhoff reveals sign with educational walking route in Noorderplantsoen

On Friday 1 July, in the presence of pupils from the nearby Nassauschool, councilor Carine Bloemhoff of Education unveiled a sign with a renewed educational walking route in the Noorderplantsoen. The walking route consists of 124 posts, on which a QR code is indicated.

Through this QR code elementary school pupils are informed about nature and cultural-historical matters in the Noorderplantsoen. Councilor Carine Bloemhoff: "While walking children gain experience with nature and special assignments are incorporated into the route. This route supports nature education in elementary school. It is a very nice route that I can recommend to everyone. Even without assignments, the route is suitable for adults and children."

The walking route starts at eatery Sunday at Kruissingel 1 in the Noorderplantsoen. Walkers without smartphones can pick up paper routes at eatery Sunday during opening hours. With the renewed educational walking route, the 30-year-old tree route is modernized.

The 124 posts with the QR code are made of recycled material. They are strong poles, with a longer life span than wooden or metal poles. The material comes from residual streams from a sewage treatment plant. After many years the posts can be recycled and reused again. The use of this material means a considerable reduction in CO2 emissions. This makes it an excellent example of how municipalities are working with businesses on the theme of sustainability.

The route has been financed from the national education program. These are funds from the national government for the recovery and development of education after Corona. In addition to Groningen, Haren and Ten Boer are also going to have an educational nature route at the end of the year.

***