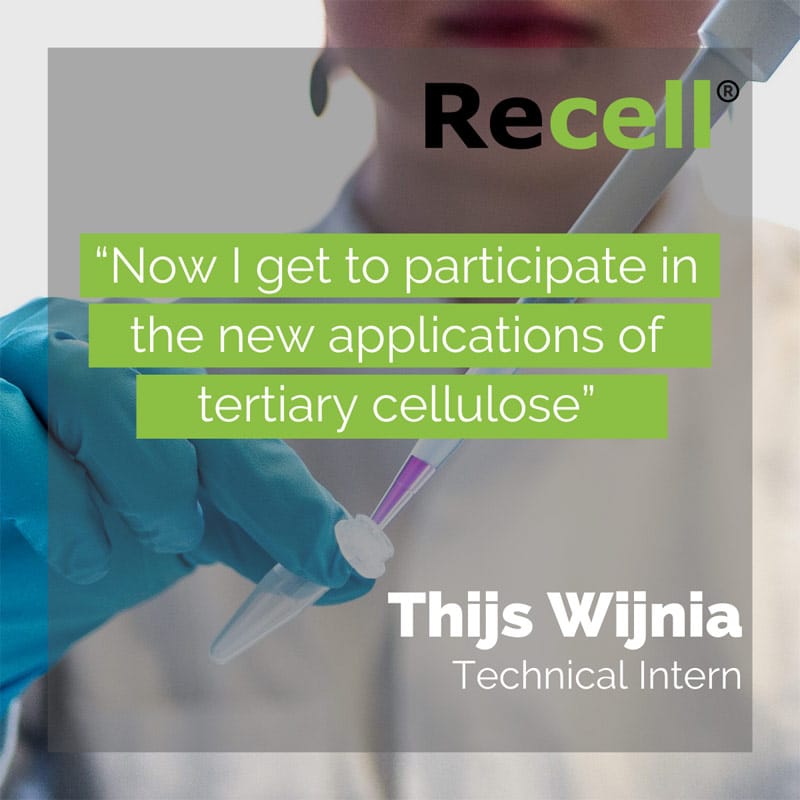 Meet… Thijs
This month we welcome Thijs as our new intern at the RD&I department. Thijs will be working on his own project in the upscaling of the conversion from biobased Recell to green chemicals. We expect that this project will fit like a glove, as Thijs is an Biotechnology student with a major in process engineering. We are looking forward to working with Thijs and welcome him at team Recell!
"It is still fresh in my mind how the newspaper headline 'recycled toilet paper as cellulose in asphalt' caught my attention. A bit of research fastly brought me to the company behind it all, Recell Group B.V. Before I knew it I started my internship and now I get to participate in the new applications of tertiary cellulose!
As a Biotechnology student, I will contribute to the Cell-U-Value project. My focus in the upcoming months will be the optimisation of the conversion and downstream process of Recell into green chemicals. With great pleasure, I will take on this challenge for the next half a year!" -Thijs Wijnia
Are you also searching for an internship at a sustainable company? Take a look at our job opportunities!