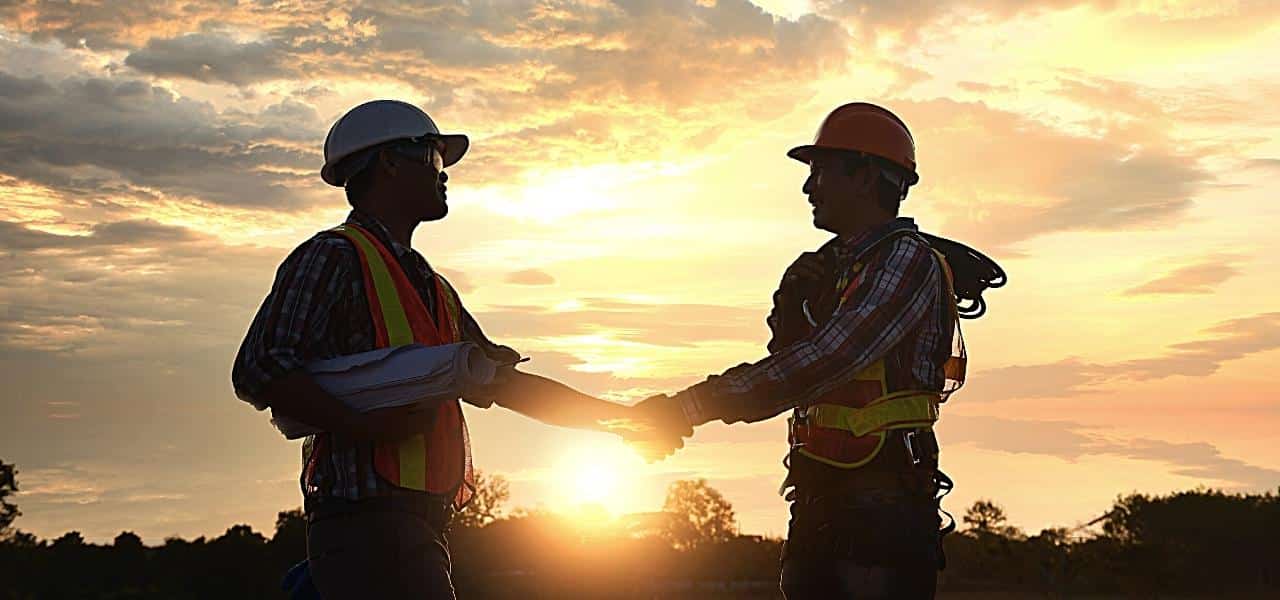 SUSTAINABLE CONSTRUCTION…
FOLLOW THE RECELL ROUTE
– "Build, build, build!" This slogan was launched some time ago by a Dutch right-wing politician and found firm ground with many other parties. It still echoes within the walls of architectural firms and building site offices. Perhaps even louder than before. After all, this is a wonderful promise for the entire building and construction sector! And indeed, a lot of projects are under construction. Unfortunately in many cases only virtually. Because raw material prices and shortages, environmental requirements and labor shortages are slowing down the construction of the more than 800,000 homes needed in 2030 to meet the Dutch demand. High time to hit the trail to make construction greener and more affordable! Time for an innovative business case with Recell.
The best way to go green is to start with the basics. What you put into a product largely determines the environmental impact of that product. Are you using plastic window frames, floor and façade materials or interior components made primarily with fossil resources for your building project? Then you know you have to pay a price. Because of still-rising raw material prices, or your completion date is jeopardized by the scarcity of raw materials. In a few years, we will all have to meet the requirements for circular construction. Haven't you made the move yet? As an architect or building contractor you nów need to look for greener alternatives that meet all quality requirements. Alternatives that are preferably also more affordable and readily available. A difficult search that we're happy to help you with.
The Recell route to sustainable building
When it comes to more sustainable construction, there are more roads that lead to Rome. We'd like to take you on our route to reach your sustainability goal. Let's call it the Recell route. At Recell, we make a raw material that has a very low environmental impact (ECI = 0.004). We do this on the basis of cellulose, or paper fibers. We recover these from residual streams that would otherwise be incinerated. We use this tertiary cellulose to make Recell Compose, among other things.


A valuable raw material or additive for very diverse applications. The higher the percentage of Recell®, the lower the CO2 emissions, the lower the ECI. In short: a route to more sustainable and greener construction that really works. And in an affordable way, too.
Chain cooperation with cellulose as an additive
The road to a more sustainable, preferably circular construction economy is not a solo journey. As a growing company, we value chain cooperation in which parties from all sides contribute knowledge and expertise. With the suppliers of the residual streams on one side, and the producers who process Recell® on the other. At the moment we have a good cooperation with companies like NPSP and Omlab. They process Recell into various types of biocomposites that have proven themselves by now. After several years of development, we are ready to scale up. For this, we would also like to talk to the end customers in the building sector. The architect or the contractor, for example. For us, these are the parties who can set the framework for the products they want to use. They determine – together with their clients – what requirements the final product must meet. For example, what are the quality requirements, and what should it look like? Such a chain cooperation offers opportunities for all parties. Because within the chain we work together on a product that we all can fully support. It's about customization with a unique – feasible, affordable and scalable – business case.
Bioplastics, biocomposites and sustainable concrete
Recell is a valuable raw material for bioplastics such as PLA or PHA, among others. By mixing PHA or PLA with cellulose, you get a sturdy and fully biobased composite. Using Recell in combination with HDPE or resins creates biocomposites that are weather and water resistant. These are currently 65% and 85% biobased, respectively. If biobased resins are used for these composites, these materials are also completely biobased. In addition, Recell® is of lasting value as an additive in durable concrete and asphalt, for example.
Determine sustainability with LCA
How sustainable is your product really? And what determines that sustainability, and can you influence it? That is a difficult question for many people. To determine that sustainability, the life cycle analysis (LCA) has been developed. This allows you to determine the environmental impact of your product. An LCA uses recognized software, which must meet a number of ISO standards. At Recell Group we can calculate for clients on both sides of the chain what the environmental impact of their product is. The environmental impact is summarized in an ECI. The lower it is, the more sustainable. And the more Recell® you can add, the lower that ECI. And that will give you an advantage, for example in a tendering procedure.
In the table below, we compare the ECI's of different products (expressed in Euros). The Recell Compose included in this table consists of 65% Recell and 35% HDPE.


Environmental Database
Because we work with approved software, it is not like we are grading our own exam. You can have complete confidence in the results. We also have the data entered into the Dutch National Environmental Database (NMD) according to the applicable protocol. This central, independent database makes it possible for everyone to compare the environmental impact of suitable building products. And so make a conscious choice for the building product with the least environmental impact. With the data from the NMD, you can therefore also calculate the environmental performance of buildings (EPB) of a construction project. This is mandatory for every application for an environmental permit. If you want to know more about LCA, read this blog.
Less transport, go local
The journey each of your product's raw materials makes, largely determines your product's environmental impact. If your raw materials come from far away, then you may have choices to make in that regard: transport by water is better from an environmental point of view than by road or air. Bulk transport is better than transport in small quantities. In recent years it has become common practice in the construction industry to work with local suppliers as much as possible. A good thing! And that is exactly what we also want and can offer. We find the cellulose-containing residual streams from local parties and process them into Recell® on site. An additional reason that the footprint of Recell® is so incredibly small!
On the way to a greener economy
This is the story of the Recell route we're following to a greener, biobased economy. On our path, we like to be accompanied by like-minded people. By architects, contractors and producers of building materials who, like us, want to make a difference. To join us in building a sustainable future.
Are you open to contributing in the chain to more sustainable and high quality building materials? Products with which you can also distinguish yourself in terms of ECI, thus increasing your chances in tenders and procurements? Or would you like more information first? You are just one click away from a good conversation!